Elisabeth Goodman writes:
I get a lot of insights and inspiration from my reading around leadership, management, coaching and just being the humans that we are.
I reflect these insights and share them in my and RiverRhee's one-to-one coaching, group coaching and team coaching, and of course in these issues of eManagement Tips.
May-June's issue of Harvard Business Review is particularly rich in insights about doing (more) work that we love, with confidence, focus and the support of our line managers.
These are themes that often come up in RiverRhee's work, and so these three things are the themes for this month's eManagement tips.
Doing (more) work that we love

Doing our work with confidence (aka addressing 'imposter syndrome')
Doing our work with focus (aka addressing procrastination)
I hope you enjoy this issue and find something of interest in it.  Do get in touch if you would like to arrange one-to-one coaching, team coaching or one of our group coaching-style courses.
Doing more work that we love

I recently shared this picture of a beautiful iris in a LinkedIn post, saying:
"This is what coaching is for me. To help people re-discover and express the beauty, brilliance and magic that is within them. And, once our coaching journey together is over, to have the resources to keep developing and expressing and enjoying all that they can be."
And I reflected on this again, as I read and wrote about Marcus Buckingham's article in the latest issue of Harvard Business Review. About how doing work that we love triggers all sorts of well-being neurotransmitters and hormones and so enables us to do our best work.
According to Buckingham, the number of people choosing to leave their jobs is at an all time high. His statistic of 25% is specific to the US, but we've been hearing of the 'great resignation' elsewhere too.
I recognise that there may be all sorts of reasons why we can't always choose or adjust the nature of our work. However, if we are better able to focus on what matters to us, then the chances are we will find a way to increase our resilience and reduce the risk of overwhelm and burn-out. 
When we do work we love, we are more likely to be fully engaged in it and at our most creative, and most productive.
Buckingham suggests that managers hold regular one-on-ones with their direct reports (we advocate that too!) and ask the following questions to help focus in on and shape work that people love:
What did you love (about the previous period of work)?

What did you loathe?

What are your priorities (in the coming period of work)

How can I best help?
These are great ways to tune into what is motivating the individual, as well as if and how work could be adjusted to better align with that. It shows people that their managers care. And of course it still provides information on how tasks are being attended to and completed.
What questions could you ask yourself to enable you to do (more of) the work that you love?
How could you support your direct reports in doing that?  Or ask your manager to support you in that?
You can read my full blog When work can be something we love to do to find out more.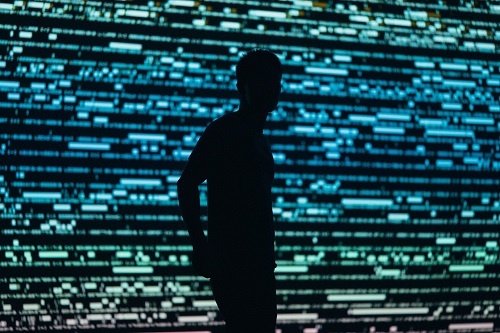 Doing our work with confidence
"Imposter syndrome" is a term we coaches hear quite often in our work with clients. An interview by Even Harrell with Basima Tewfik, an assistant professor at MIT Sloan, uses the terminology "imposter thoughts", which to me, makes it less of a condition, and more of a mindset, and so more amenable to change.
The article, in the May-June issue of Harvard Business Review ("Imposter syndrome has its advantages." pp.32-33) cites:
"A frequently cited statistic suggests that nearly 70% of people have entertained imposter thoughts at least at some point in their career"
Imposter thoughts can include feeling that we are pretending to be something that we don't have the skills or knowledge for.  They might also include feeling that other people think we are better than we are.  In the early days of my career as a line manager, in meetings with other more experienced managers, I sometimes felt like I was acting and that at any moment someone might find me out!
There are potentially some upsides to having imposter thoughts:
Having imposter thoughts can mean that we are more "other-focused"
Tewfik found, when she did some research on this topic, that having imposter thoughts can mean that we focus more on other people rather than ourselves, and hence have greater interpersonal skills.
I wonder if that's actually a useful strategy to deliberately adopt too: focus on the other person or people you are interacting with.  
Ask yourself, or ask them, what's important for them in the context of the discussion?  What you could do to help and support them?
"There is no empirical evidence that imposter thoughts degrade performance"
It might even be that they give us just enough adrenaline to improve our performance.  The article is not definite about that.  I do wonder though whether impostor thoughts give us some humility so that, again, we are more open to hearing what others think and feel?
If this is the case though, it would also be a question of moderating our humility in terms of remembering what's important to us; the strengths, knowledge and skills that we do have, and making sure we bring those into the mix.
Apparently nearly 70% of people have experienced impostor thoughts at some point in their careers.
The article cites Albert Einstein and the writer Maya Angelou as examples of this – so we are not alone!
Have you experienced imposter thoughts?
Do you have strategies that you use on these occasions to help you?
Might some of the strategies in this article help you further?
Doing our work with focus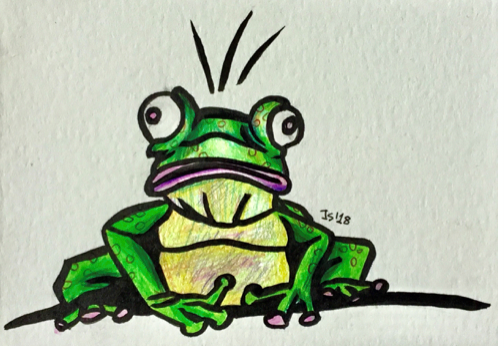 This little frog features in RiverRhee's group coaching style courses on prioritising our work and managing our time, and in our discussions about procrastination in particular.
The illustration of the frog was inspired by Brian Tracey's book "Eat that Frog" – where he advocates looking for the most challenging or unappealing piece of work that we need to do, and 'eating' that first.  Scheduling time to do this in moments of the day when we are at our most productive can really make a difference to getting things done.
Taking a 3-way approach, backed by science
I was delighted to discover some additional insights about this in Alice Boyes' "How to stop procrastination.  Seven strategies backed by science." (HBR May-June 2022, pp.143-147).  With her background in clinical psychology, she bases her advice on the inter-dependence between our behaviours, our feelings and our thoughts.
Here are some of her suggestions:
Behaviours
Make scheduling that challenging or deep work (as she calls it) a regular habit, 

maybe even at a regular time of day. (In my case it's usually first thing in the morning.)

Identify a sequence of steps that helps you to 'get into' and get started with this work 

and make that a habit too. (In my case it's doing a quick check of my emails, reviewing what I'm planning to do that day, gathering all the relevant information for the task, starting with my initial ideas before filling in the detail.)
Feelings
Tune into what you are feeling about the work 

and what you might do to address that particular emotion.  If it's anxiety, what calming strategies would help?  If it's boredom, how could you reward yourself afterwards, or what might help you to value it more?

Use compassionate self-talk 

to calm any negative memories.  Things can go wrong, and our memories and emotions can be triggered to bring all those things to the surface. It might sound unlikely, but finding a way to talk to ourself about what  happened, how we feel about it, and what we can learn with the resources we have now could help.
Thinking
Using reverse thinking. 

This is about considering what you could do to make the task really hard to do, or really unattractive. Maybe it's telling yourself you have to get it perfect first time; finding the opposite to that such that it's OK for it to be imperfect at first might then make it seem easier.

Accept that work will be "friction-filled" 

and that's OK.  That a challenging task might be 'friction filled' is in the nature of moving outside our comfort zone, of learning and growing.  If you just make a start, that's already making progress

Do things a chunk at a time.

  This was also in Brian Tracey's book.  He called it the Swiss cheese, or salami slice approach.  Boyes suggests you plan your work in a series of 10-minute chunks, or just 90-minutes in one day, and come back to it on another day, rather than thinking you have to get it all done in one go.
Do any of these ideas resonate with you?
Are you doing any of them already?
What else would you like to try?
We are keen to tailor RiverRhee's coaching, workshops and courses in a way that will help you, your managers and your teams be at their best.
See the RiverRhee Consulting website or contact Elisabeth at [email protected] or on +44 (0)7876 130 817.
Tags: #RiverRhee #eManagement #Tips